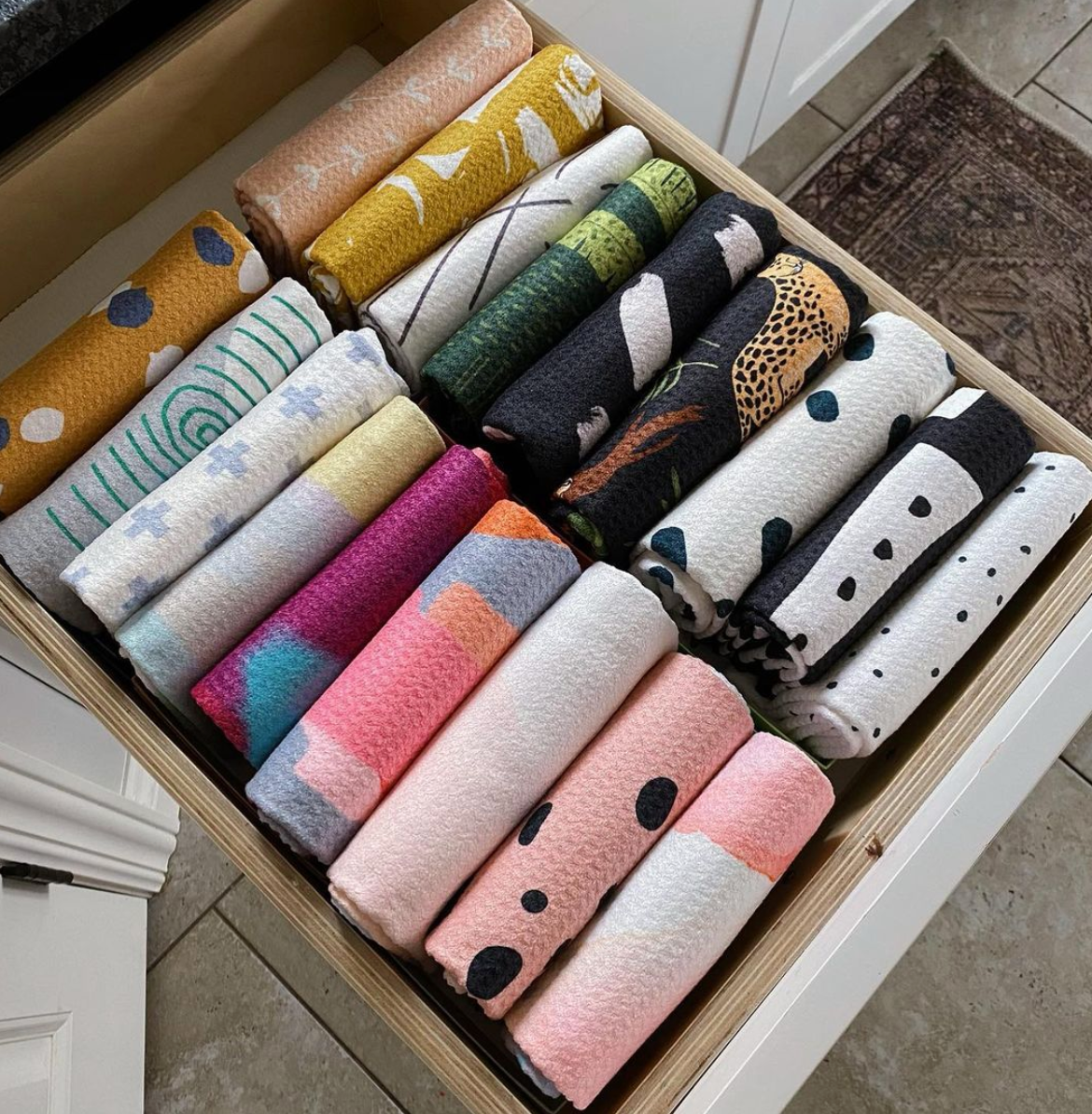 Geometry Tea Towels + Dishcloths + Not Paper Towels
Inspired by colors, textures, and shapes in the world around us, Geometry's patterns and prints are designed to add that perfect touch to any home.
Each of Geometry's products are thoughtfully designed and developed with a focus on function and usefulness at the forefront of the process. From our ultra-absorbent, quick-drying Geoweave™ fabric, to the stitch count and finishing trims, we create products that not only look amazing, but surprise and delight our customers when put to the test.
Super-absorbency - Holding up to 7X its weight in liquid
Fast-drying technology - Keeps your towel fresher, longer
Next-level cleaning - Geoweave™ fabric cleans with less chemicals  for a healthier home