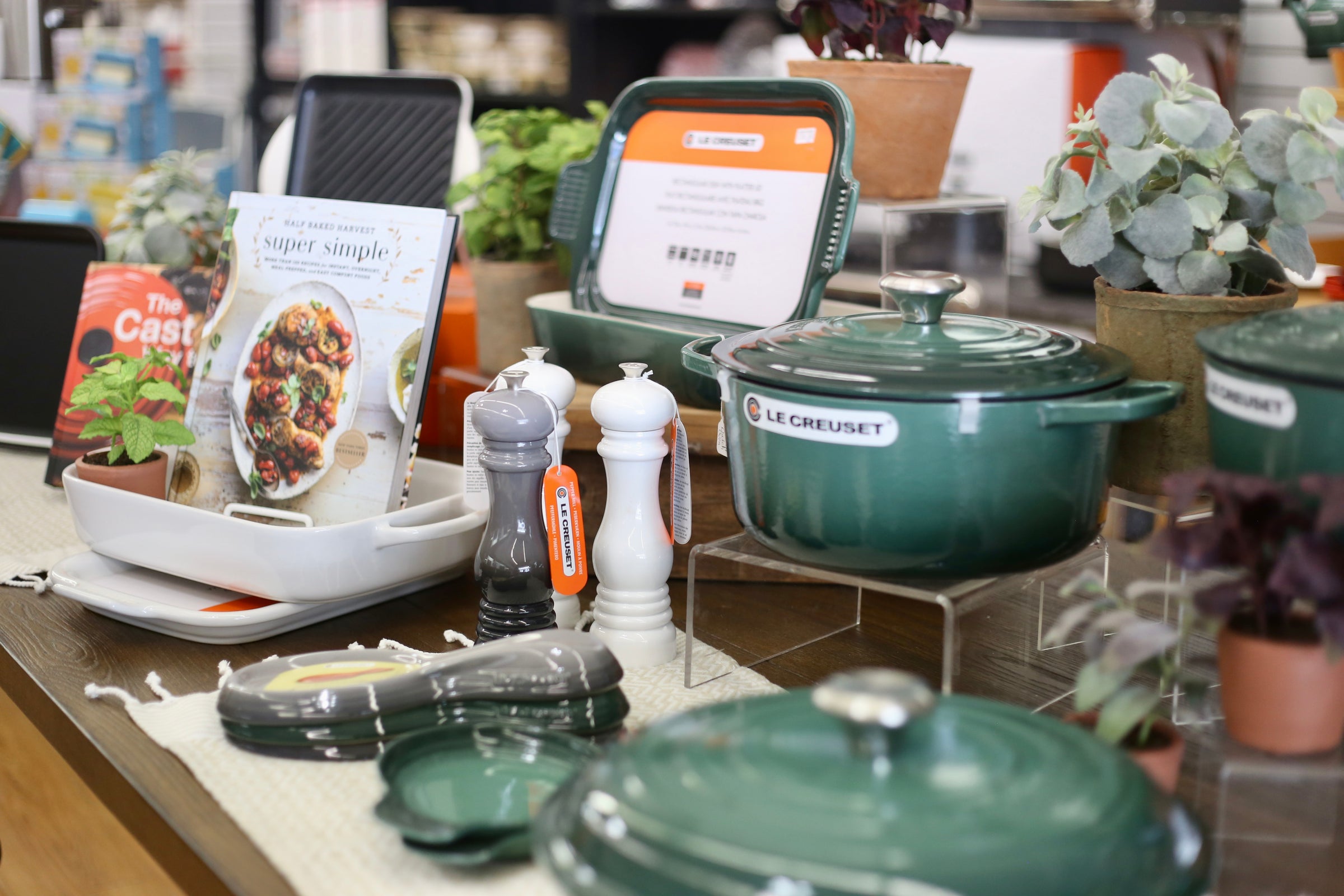 The Cook's Nook: Created to Celebrate Family and Food!
In 1988, Priscilla Smith opened the doors to The Cook's Nook in Downtown McPherson, KS, when realized that young women in the McPherson community lacked a place to create a bridal registry. She wanted to help those who were preparing to begin a new and exciting phase of life create a wishlist of items they would have in their kitchen + home for many years to come.
Home starts here.
From top of the line cookware, bakeware, dishes, cutlery, gadgets, kitchen essentials, gourmet food, home decor, and SO much more, The Cook's Nook has continued to grow since opening the doors in 1988.
Led by Priscilla's daughter, Jonna, and granddaughter, Cassidy, The Cook's Nook is always on the cutting edge of the housewares industry. We pride ourselves on being the final stop for that one special item you need to put the finishing touches on your meal or kitchen.
Our experienced staff knows everything there is to know about our products, and we're always happy to help you find what you're looking for. Plus, it's a family thing around here - you might even catch the whole fam working when you stop by!
At The Cook's Nook, we're committed to helping you cook delicious food and create that feeling of "home" with your friends + family. When you come inside, we'll have someone there to greet you with a warm hello and to give you all the help our experienced staff can provide. Come see us soon!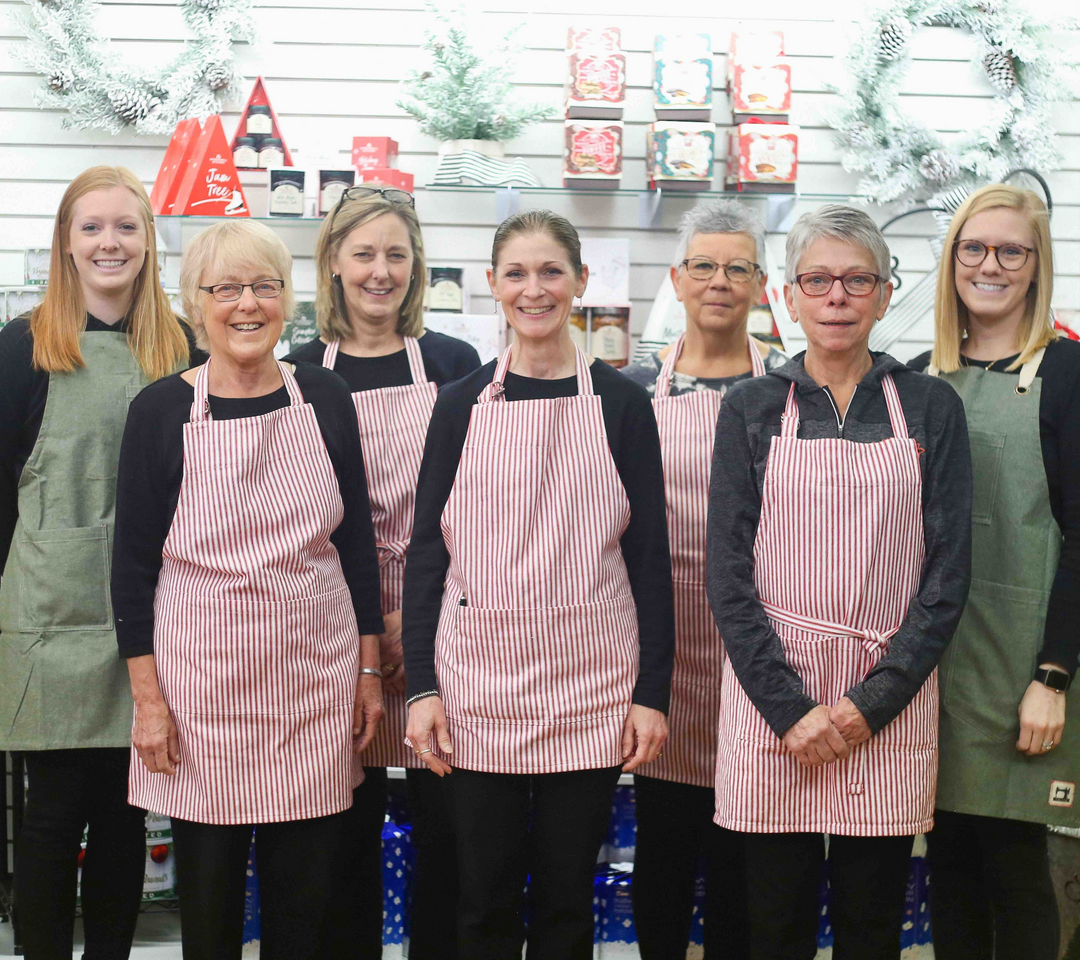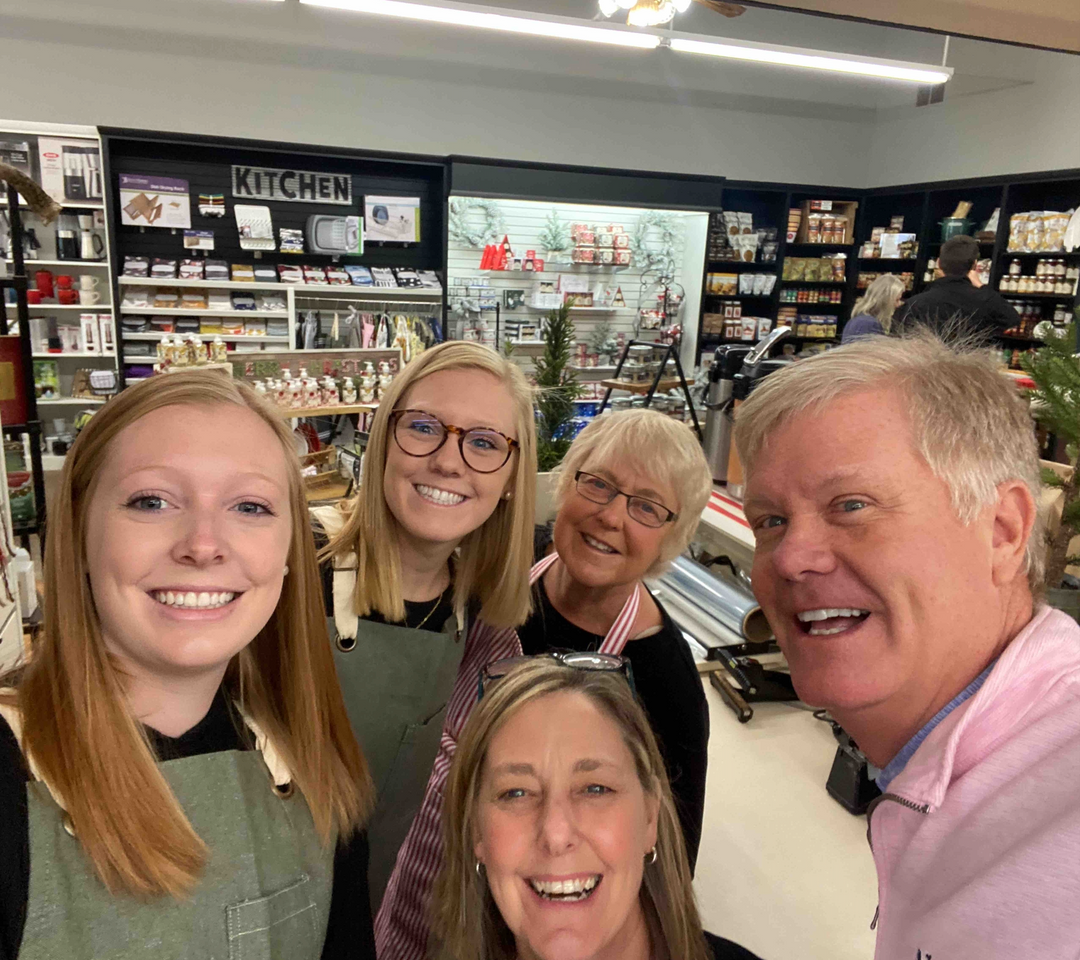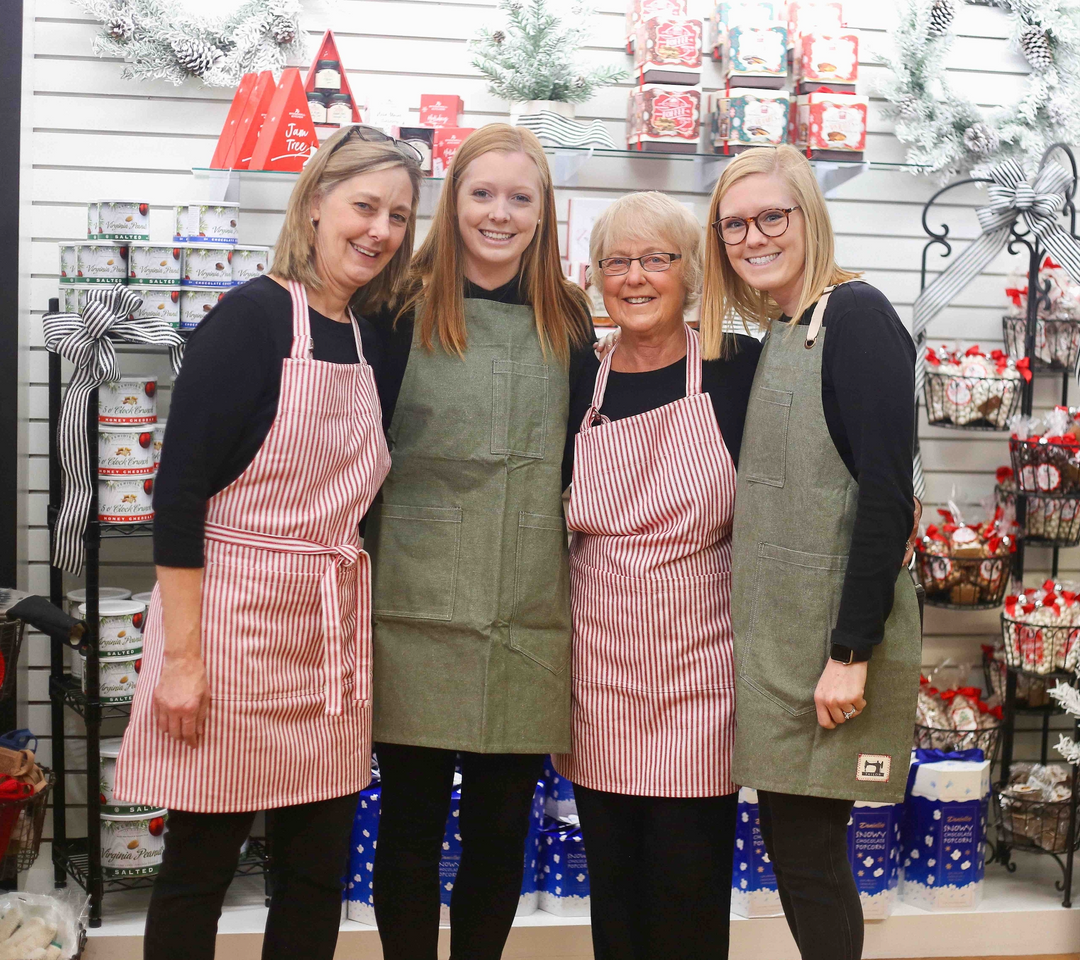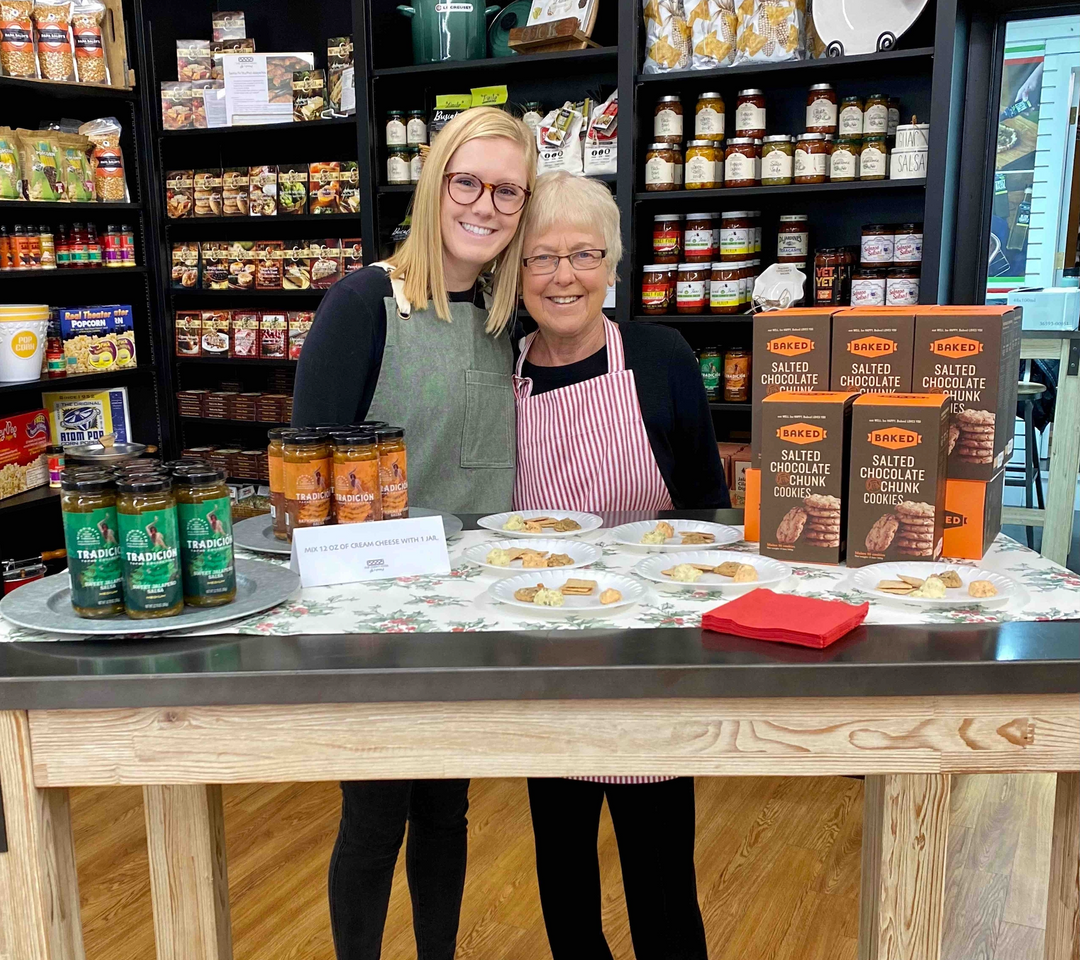 Specialty housewares + Gift Items
We carry a wide selection of premium kitchenware products. Fiesta Dinnerware, OXO, Cuisinart, Le Creuset, The Green Pan, Cangshun, Wüsthof, Stonewall Kitchen, a wide variety of Corkcicle and Riedel glassware and home accents—we have something for every area of your kitchen!
Our best-selling Olivelle line is sure to check all of the boxes when shopping for your own kitchen or when you're putting together a special gift. From on-tap oils & vinegars, salts, seasonings, rubs, and other pantry items, you can't go wrong with Olivelle!
And, when you're getting ready for the next family gathering or social event, we can help make it special. We have a great selection of gourmet foods: appetizer preparation packs and specialty relishes, cheeseball mixes and salsa kits.
Spoil the one you love the most! We've got a great selection of specialty chocolates in our candy case, and—we'll even gift wrap it to go!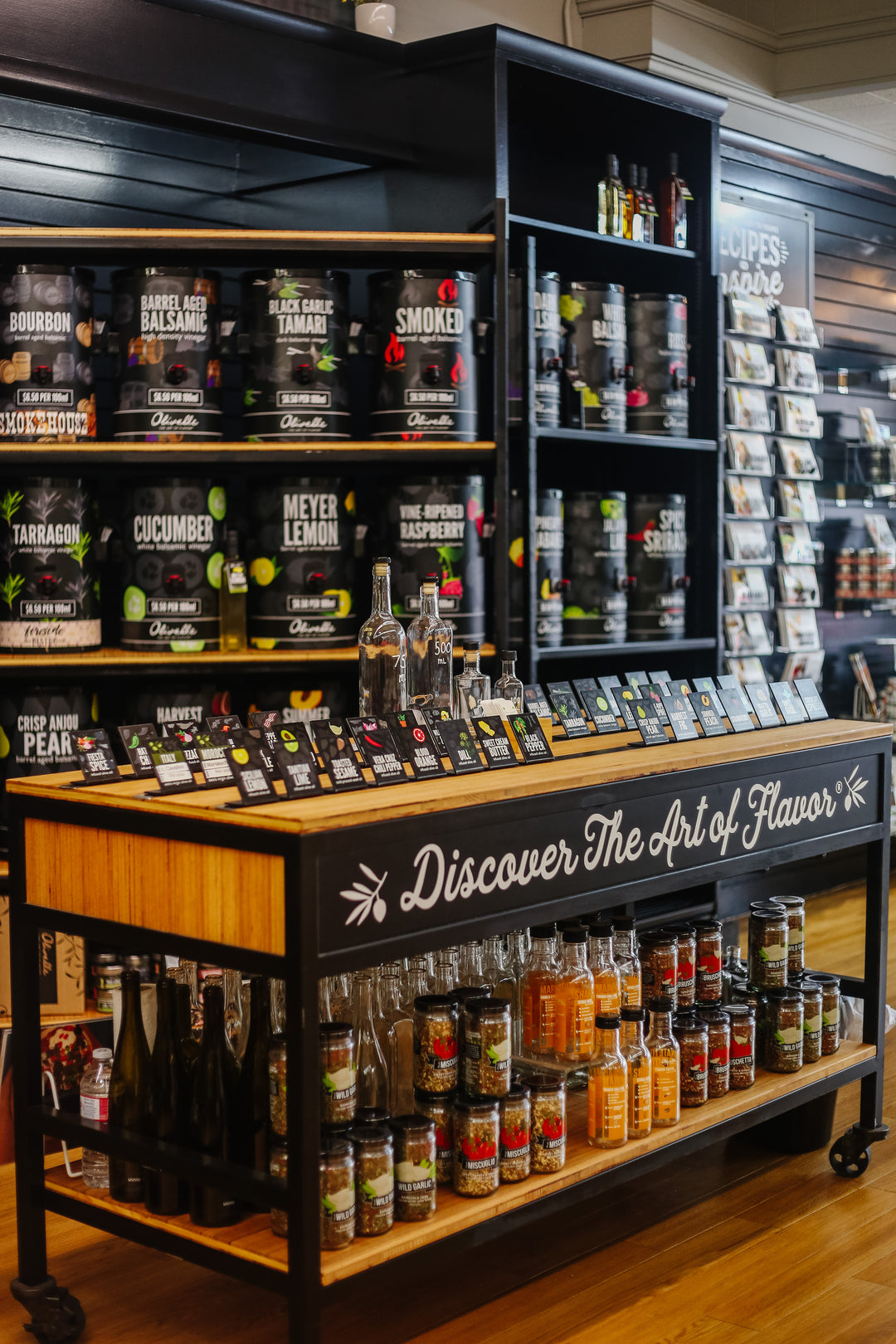 Cooking Classes
A evening out and a chance to meet new people—we love to bring people together for cooking classes in our demo kitchen! Our wide variety of classes are a great way to learn new techniques, try new products in-store, and take home a few new recipes for your recipe box! We also offer personalized private events for groups of 8-10!
COOKING CLASSES
BRIDAL REGISTRIES
Where it all started! We offer personalized bridal registry experience to brides both local and afar! We help you select kitchenware that you'll love and have for years to come! Our bridal registries are available in-store and online for easy shopping! We even gift wrap for free - gift giving has never been easier!
bridal registries