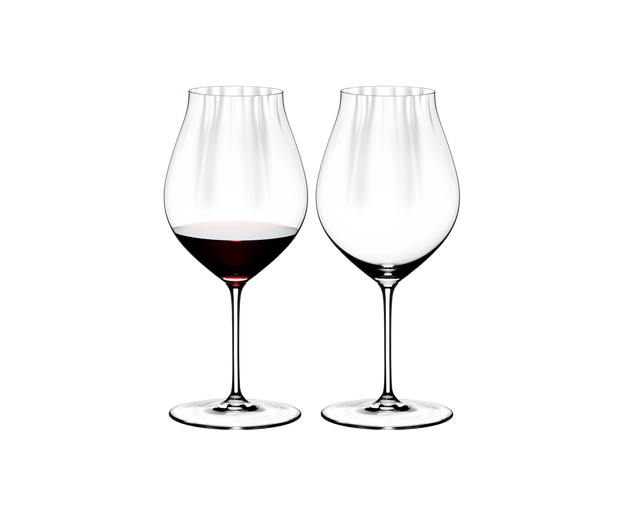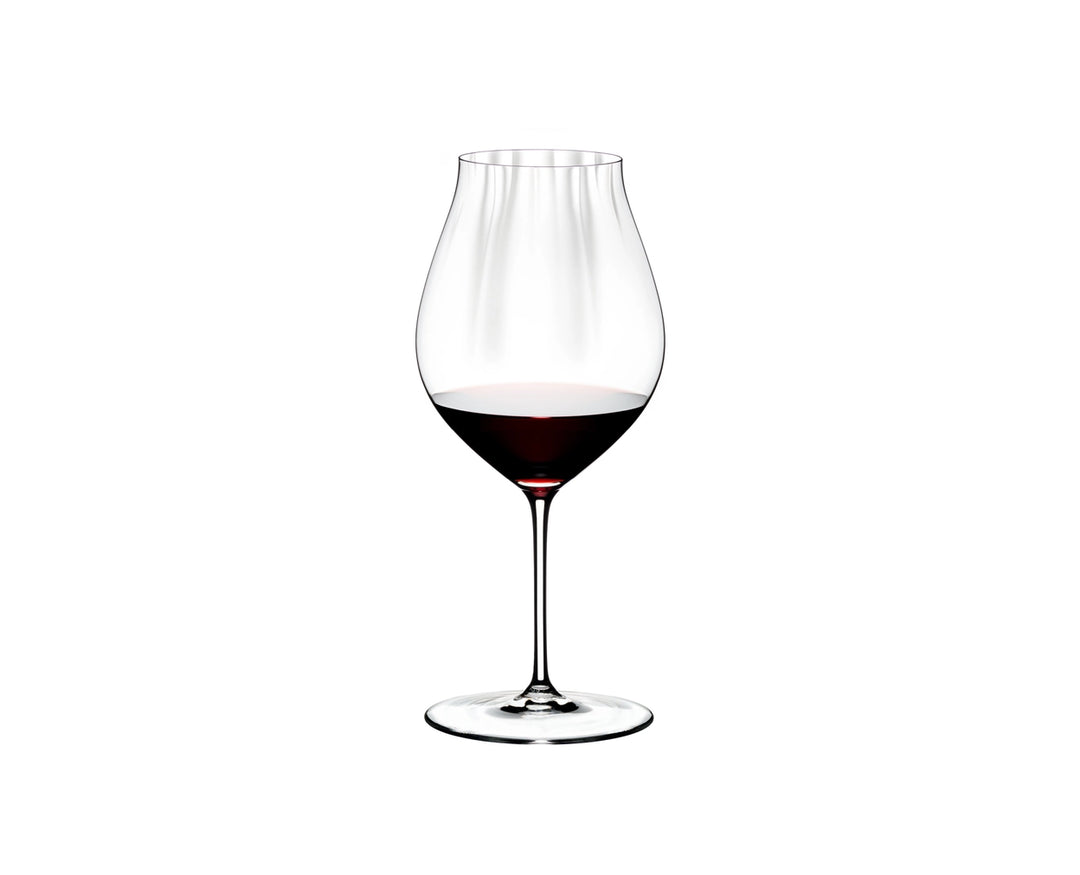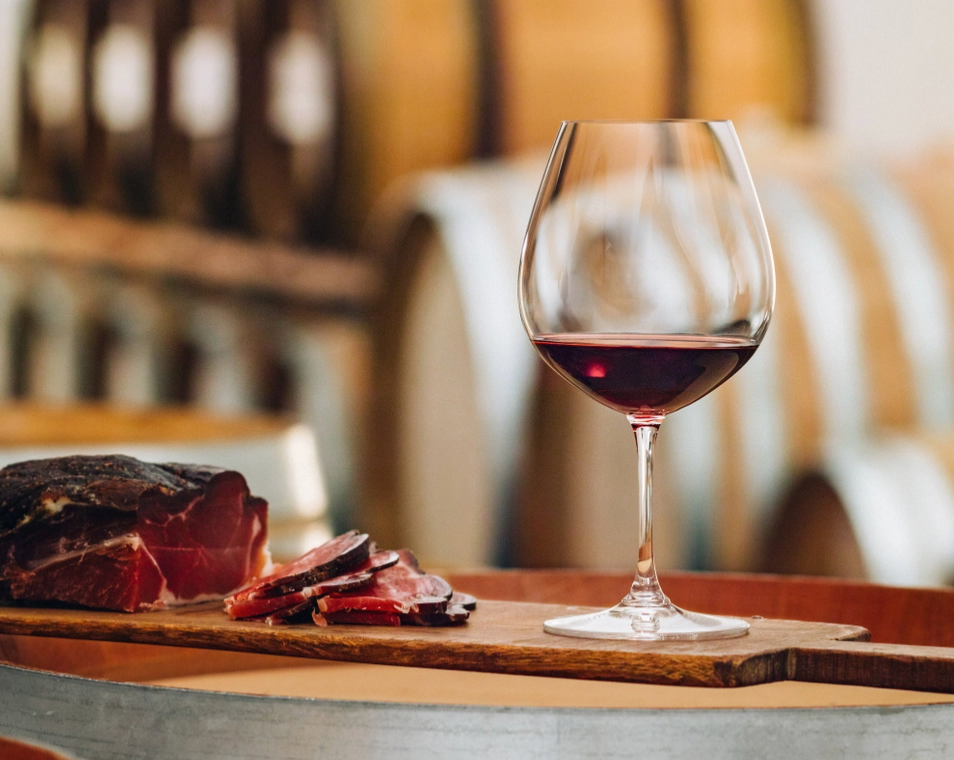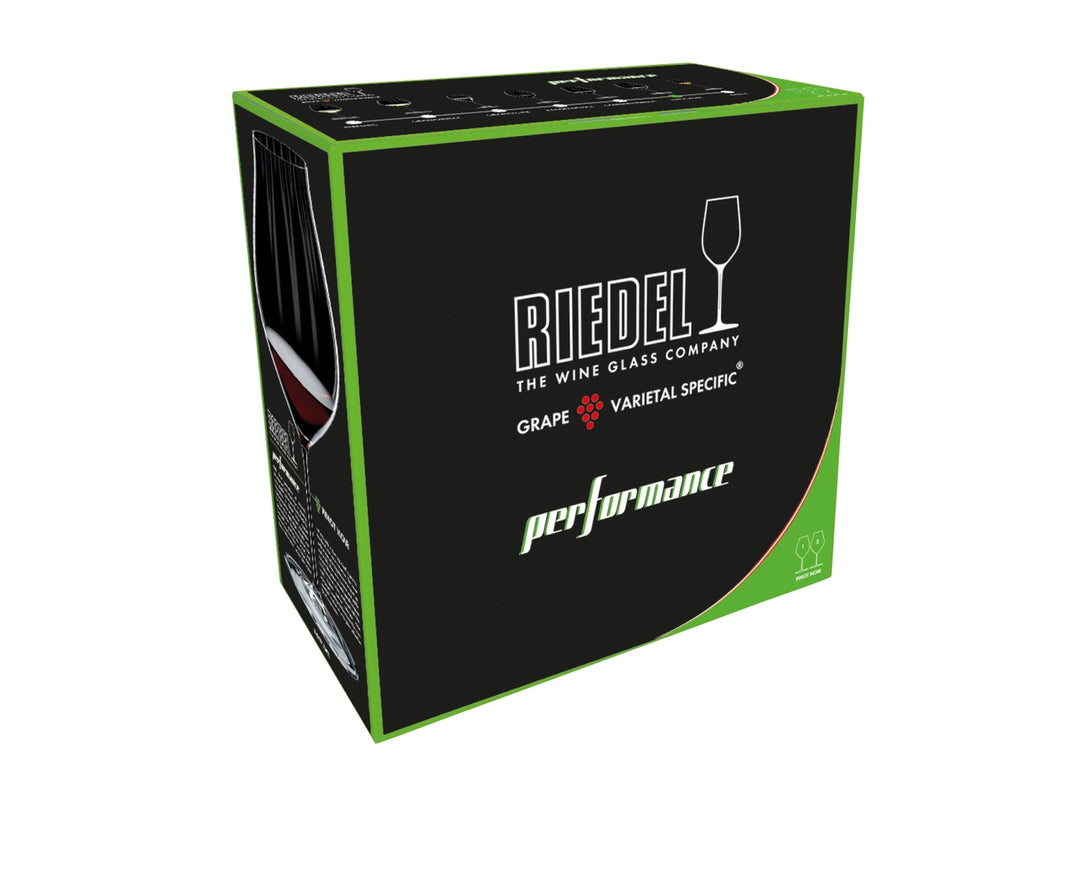 Riedel Performant Pinot Noir Glasses
---
The New World Pinot Noir is perfect to support the balance of fragility and fresh compact fruit in light-bodied wines from the New World.

Created during several workshops with producers from Oregon, US, the tulip shape and slightly flared lip highlights the irresistible sweetness, whilst perfectly balancing the acidity and deemphasizing the alcohol, to create a perfect picture of the wine. This glass is also well suited for showing the aromatics of Rosé Champagne.
The optic impact in the RIEDEL Performance series adds both a design feature and an astounding effect on wine's aromatics.

This pack contains two glasses.
Machine-made and dishwasher safe.

With three generations of research,development and experience in creatingwine specific glassware Georg Riedel & Maximilian J. Riedel have created Performance; the ultimate loudspeakerfor fine wine. Lightweight, durable and dishwasher safe, Performance glasses are executed in sparkling crystal glass, and feature long fine stems and large stable bases. Performance's unique optic impact not only adds a pleasing visual aspect tothe bowl, but also increases the innersurface area, allowing the wine to open upand to fully show every aroma and subtlenuance. The grape varietal specific shapesin Performance, when combined with theoptic impact, deliver ultimate wine enjoyment, making Performance the new essential 'must-have' wine glass collection for all wine-lovers.
Caring for your RIEDEL Crystal
RIEDEL glasses are dishwasher safe. RIEDEL exclusively recommends MIELE
To avoid stains: use soft water (low mineral content)
To avoid scratches: Avoid glass contact with other glass or metal
To remove stains: use white vinegar
If available use a stemware rack
If washing by hand
Wash the glass under warm water (use detergent and rinse the glass carefully)
Glass polishing: Use two polishing cloths, never hold the glass by the base to polish the bowl
Stem snap: Occurs through mishandling = torque or bend pressure at the stem
Storage: Avoid glass storage in kitchen cabinets which have strong aromas that translates into glass
Microfiber Polishing Cloth
Wash at boiling temperature (to kill bacteria) with odorless soap
Should be machine washed at min. 170° F/75° C
Never use fabric softener when rinsing your microfiber polishing cloth (avoids grease film on surface)
Shipping
Most orders are shipped out in 1-2 business days, but please allow a maximum of 5 business days for your order to be shipped out. Should an item go out of stock, you will be contacted for replacement or refund options. All tracking numbers will be included in the shipping confirmation email you receive at the time of package being shipped out.
Returns

Your items are eligible for return as long as you have a receipt, items are able to be put back in original packaging, and item is in the same condition as when you bought it. Items must be returned within 14 days of original delivery date for a full refund.
If no receipt is able to be provided, in store credit is available. Please note that any items on sale, or marked as final sale are NOT eligible for return.
Returns and exchanges are reviewed on a case by case basis. Please send any questions regarding a return or exchange to info@thecooksnookmcpherson.com
To make a return, you should mail your product to: The Cook's Nook, 219 N Main St, McPherson KS 67460, United States
You will be responsible for paying for your own shipping costs for returning your item. Shipping costs are non-refundable and we are not responsible for items lost in return transit, so you are encouraged to keep track of the tracking number.
---